Park Grand Opening May 20, 2000

To the music of Tom Petty's "Wildflower", fourteen white doves were released for Carson by his parents at the climax of an emotional opening ceremony that included an honor guard by Healdsburg's Boy Scout Troop 21, the Star Spangled Banner sung by four young ladies of the award winning Ursuline's Women's Choir, and a prayer of dedication by Carson's grandfather..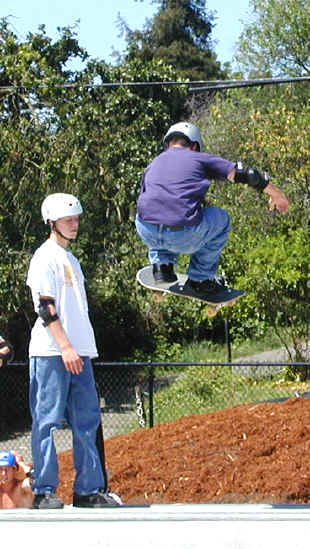 Soaring temperatures could not discourage the many participating skaters from reveling on their new playground. DJ Entertainers blasted popular tunes over the park to the delight and twirls and whirls of skaters of all ages. Many goods donated by local businesses including a skateboard deck autographed by Tony Hawk were given away as awards for skate contests and as raffles. Food and drinks were provided by local service groups.
Awards of appreciation from the Carson Warner Memorial Steering Committee were presented to individuals that gave massive amounts of time or in-kind services while refusing any form of remuneration. They were the "keepers of Carson's dream" and included Kristen Vasquez, Terry and Tony Amoruso of Amoruso Printing, David Dietz, Nancy & Jerry Eddinger of Eddinger Enterprises, and Jay Tripathy of Garden Works.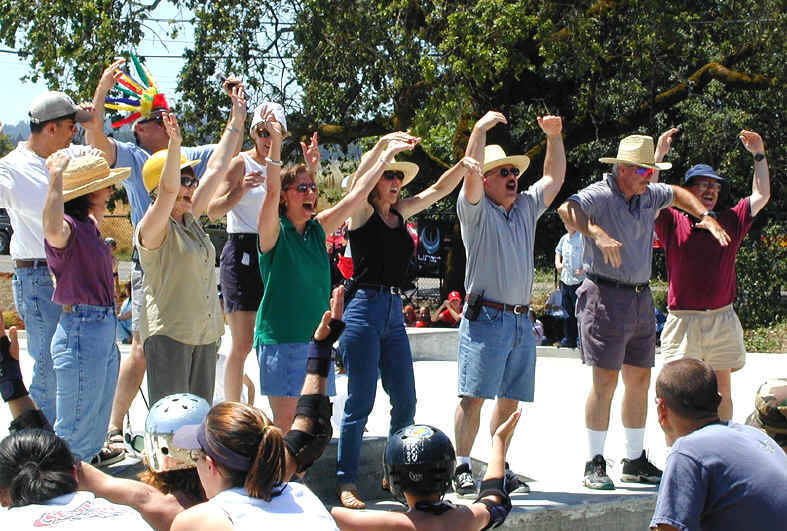 Photos courtesy of Healdsburg Tribune